Sexual & Dating Violence Resources
Take Back the Night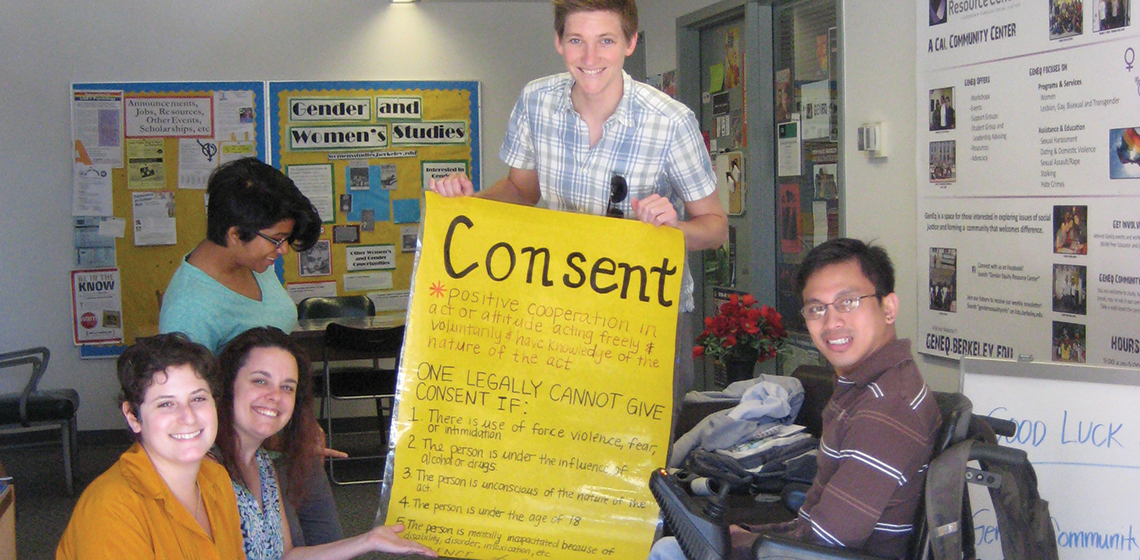 Cal for Consent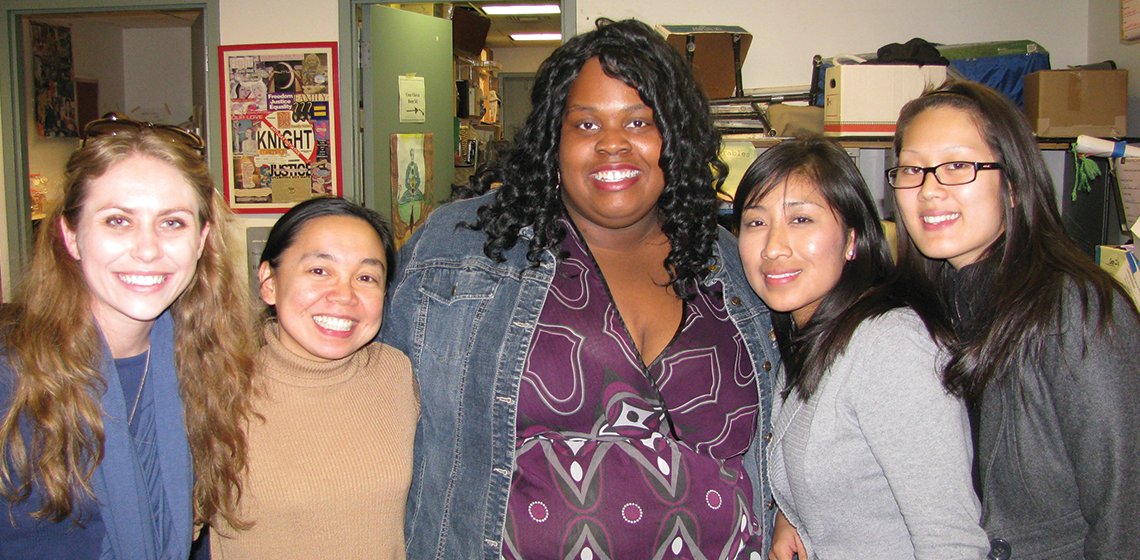 Peer Educators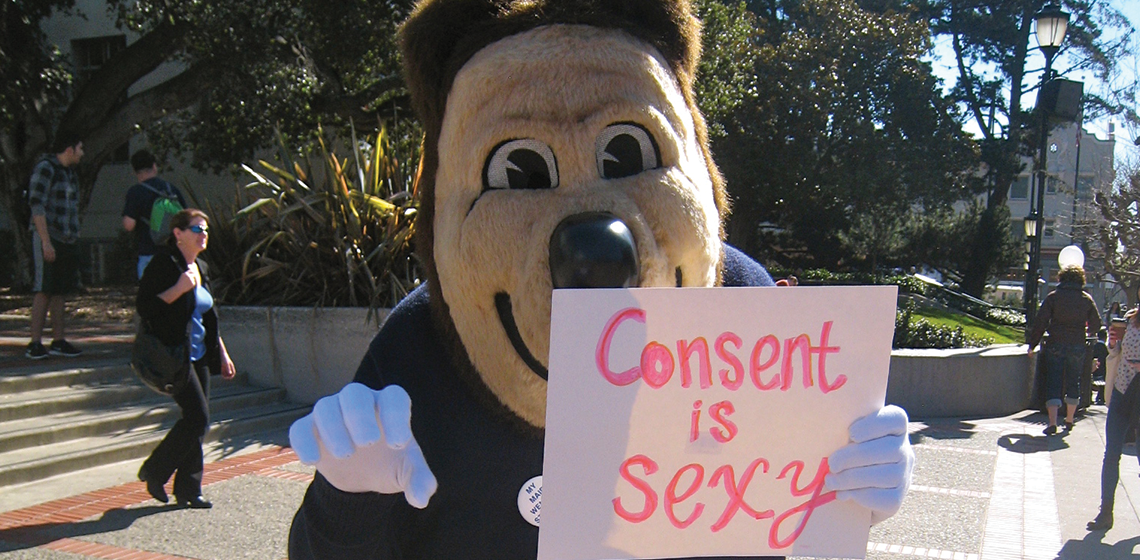 Oski Hearts Consent
Here you will find a number of links dedicated to issues surrounding sexual harassment & sexual violence (including sexual assault, stalking, dating violence and domestic violence). These are available to all members of the UC Berkeley community, including, undergraduate students, graduate students, post-docs, visiting scholars, faculty and staff. 
If you are in immediate danger, please call 911 immediately.
For help, resources and support from our Confidential CARE Advocate, please call 510-642-1988 and please check out survivorsupport.berkeley.edu.
For information on the sexual harassment and sexual violence education requirement:
​If you are interested in ending sexual harassment and sexual violence, apply to be an intern - to organize awareness raising events like Take Back the Night and The Vagina Monologues
For the latest information on UC Berkeley's Sexual Assault Prevention and Response Efforts, please go to sexualassault.berkeley.edu.
For infomation about sexual violence prevention and response information for the University of California Office of the President and all ten UC campuses, please go to sexualviolence.universityofcalifornia.edu.